"Desire and dream are the only talents I have"
Born in the mid 80's, Clain grew up in Paris. A musician since his childhood, he has also studied sound and image processing and worked as an engineer. The trip whether musical or cultural, has always been something that matters to him and Clain reveals different incarnations during his musical or audiovisual performance.
Clain's spirit of adventure translates a life lived a hundred miles per hour. As a dandy 2.0, his performances are the result and witness to a thirst for the new and the unexpected. 
Expression of his passion and enthusiasm for live performances, he aspires to always share his accomplishments.
With a musical career spanning several years, Clain has built a strong reputation in the music industry. As a music producer, he is passionate about creating unique and innovative sounds that touch the hearts and souls of his listeners.
As a DJ, Clain is able to create unforgettable atmospheres for his audiences by choosing perfectly adapted music tracks for each situation.
And as a live performer, Clain delivers a captivating musical experience that transports his audience to a unique musical universe. With unmatched expertise and a contagious passion for music, Clain is the perfect solution for all your musical needs.
Clain is also capable of turning your vision into stunning visual reality. With a special attention to detail, Clain uses innovative techniques to create exceptional videos that tell a captivating and memorable story.
Whether it's for a promotional video, a music video or a live event, with a contagious passion for music and video, Clain is ready to offer you a unique and memorable experience.
With several years of experience in the field, Clain is an expert in aerial drone photography and first-person view (FPV) flying.With state-of-the-art equipment and expertise, he is able to capture breathtaking aerial images for various industries such as construction, real estate, agriculture, and events.
But Clain is also an experienced trainer in drone piloting, able to guide you in learning flight and aerial photography techniques. Whether you are a beginner or experienced, Clain adapts his training to your needs and offers personalized advice to help you improve your skills and become a competent and qualified drone pilot.
With a passion for drones and a solid experience in the field, Clain is ready to offer you quality services in aerial photography and drone piloting training.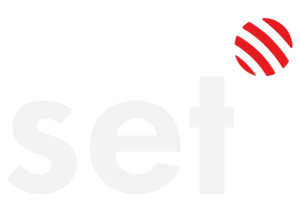 By capturing aerial and terrestrial views, our nomadic video set will give another dimension to your conferences, ceremonies, artistic performances and interviews, in professional, cultural, private, unique or wild places.